Jericho AV is a leader in LED technology innovation. We are professional design engineers and installers headquartered in Maiden, North Carolina. Since day one, our mission has been to make LED technology available for all ministries and churches around the world, as well as corporate events by applying our technological advancements to better serve and improve our client's visibility, performance, and participant engagement.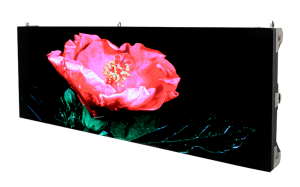 The Mosaic Series consists of a modular display system designed for use indoors. It is composed of 3 different pixel pitch sizes, 2.5, 3.1 and 4mm.
A unique feature of this product is its direct-on-wall mounting capabilities. This is attained by its ability to be completely front and back serviceable. By removing the modules of the Mosaic Panel, you gain access to all of its components, as well as key mounting positions, making the system easy to affix to most wall surfaces.
Among its capabilities, this panel is also suitable for most low pitch production needs like corporate rooms, TV studios, or church events.
Interested in learning more about the Mosaic Series video wall?
The VENUSX1 PRO E's design makes it ideal for connecting to LED displays in which multiple sending cards are used. It supports up to 4K input signals with Dual-Link DVI, HDMI, and Display Port. The VENUS X1 PRO E has a full 4K distribution, multi-mode operations, dual 2K outputs, plus additional input options giving the user more creative possibilities. Loop output connectors-enabled connections for redundant backups and multi-sync applications are provided. The VENUS V1 PRO E builds on the everyday VENUS X1 capabilities with straightforward 4K scaling and signal distribution that is fast and easy to use.
Key Features
1U frame style

EDID management

Independent scaling

Matrix for input and output

Seamless switching

8K1K or 4K2K pixel-to-pixel input
Interested in learning more about the VENUS X1 PRO E?