JerichoAV is a specialist in creative and technical services for live, virtual, and hybrid events. We are experts in Corporate Meetings, Nonprofit Fundraisers, and Healthcare events. We can transform any space, as well as provide scalable solutions, to fit a wide degree of budgets and needs. Our team consists of experts in digital design, website development, video production, production logistics, sound/video/lighting equipment, streaming applications, and live event show production. We are the only company in the industry to measure our success on each and every event, and our running 10-year success rate is 99.6%. We know how to deliver Success You Hear and Results You See!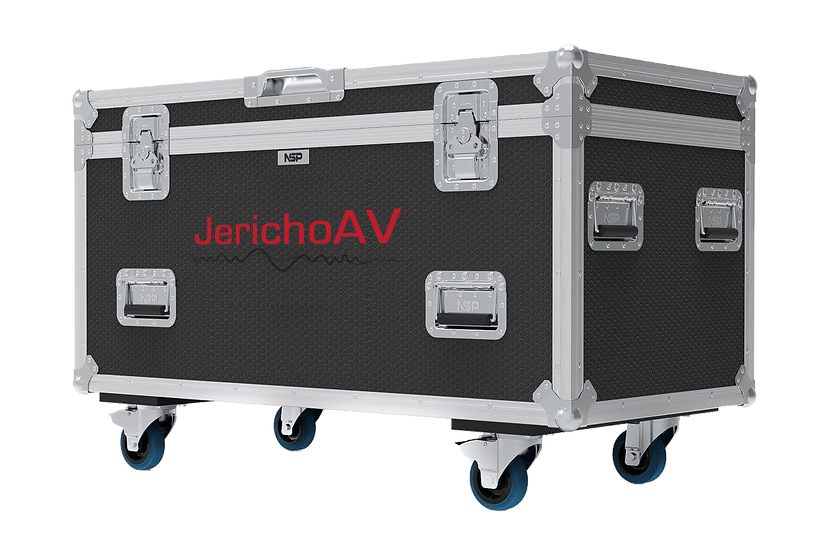 TECHNICAL SERVICES
Equipment Rental
Streaming Services
System Design & Installation
Equipment Purchase
LIVE EVENT SERVICES
Live Event Production
Virtual Event Production
Hybrid Event Production
Video Production
The Southeast's Leading Event Production Company
From our leadership to our technicians, everyone at JerichoAV lives and breathes event production. Unsurpassed passion for what we do, over 30 years of technical expertise, nationwide coverage, and our "show must go on" mentality is what makes JerichoAV the best event production company.
Our team of audio, lighting, and video experts, as well as technicians, have the power to transform your creative vision into an experience your audience will never forget. Over the last 20 years, we have produced for the most renowned brands and clients across the U.S. Our list of clients includes non-profit organizations, celebrities, musicians, and professional sports teams.
For a quote on your corporate event, contact us.