Church sound systems are simply a medium for the message to travel through.  A sound system can carry words of encouragement or songs that connect people closer to God.  When a sound system is designed and installed properly, that message can be communicated without fear of it being lost behind feedback squeals, static radio interference, dead spots in the room, or any other issues that we've all encountered.  Our goal is to make sure that everyone who comes to your church is able to fully absorb the Good News without anything to distract them from that, and audio plays a huge part in that.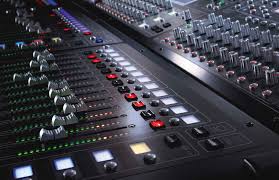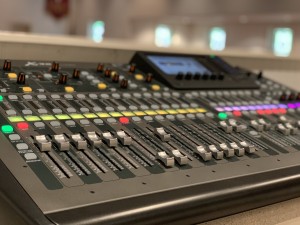 FROM DNA TO DESIGN, THE INS AND OUTS OF A CHURCH SOUND SYSTEM
All of our AVL systems start with one thing in mind: the style of worship, the heart, and the DNA of the communities we work with.  That's why the design stage doesn't even start with the gear itself.  It starts with conversations about how your church connects with God, and understanding how your community worships Him.
Our trained team of professionals than works to craft extremely detailed line drawings and system models.  The designers meticulously comb through each and every aspect of the system to make sure the technical designs reflect the real lives that are going to be changed once everything is installed.
PLAYING IT BY EAR? NOT A CHANCE.
One of the biggest complaints we hear about sound systems in churches is that there is uneven coverage.  We agree; this is a huge issue!  Worry not!  Our team creates a realistic model and simulation of what the acoustics and audio dispersion will look like in your auditorium with acoustic software; you get to see what you're going to hear before the installation even takes place.  We make sure that the difference in volume, from the first row to the last, is as minimal as possible.  This ensures that there will be smooth, even, and consistent coverage throughout the auditorium so that everyone will experience the same level of quality audio, no matter where they're sitting.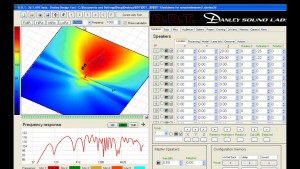 I have been working with JerichoAV for over 10 years and they have completley changed the way we worship with the system they put in.